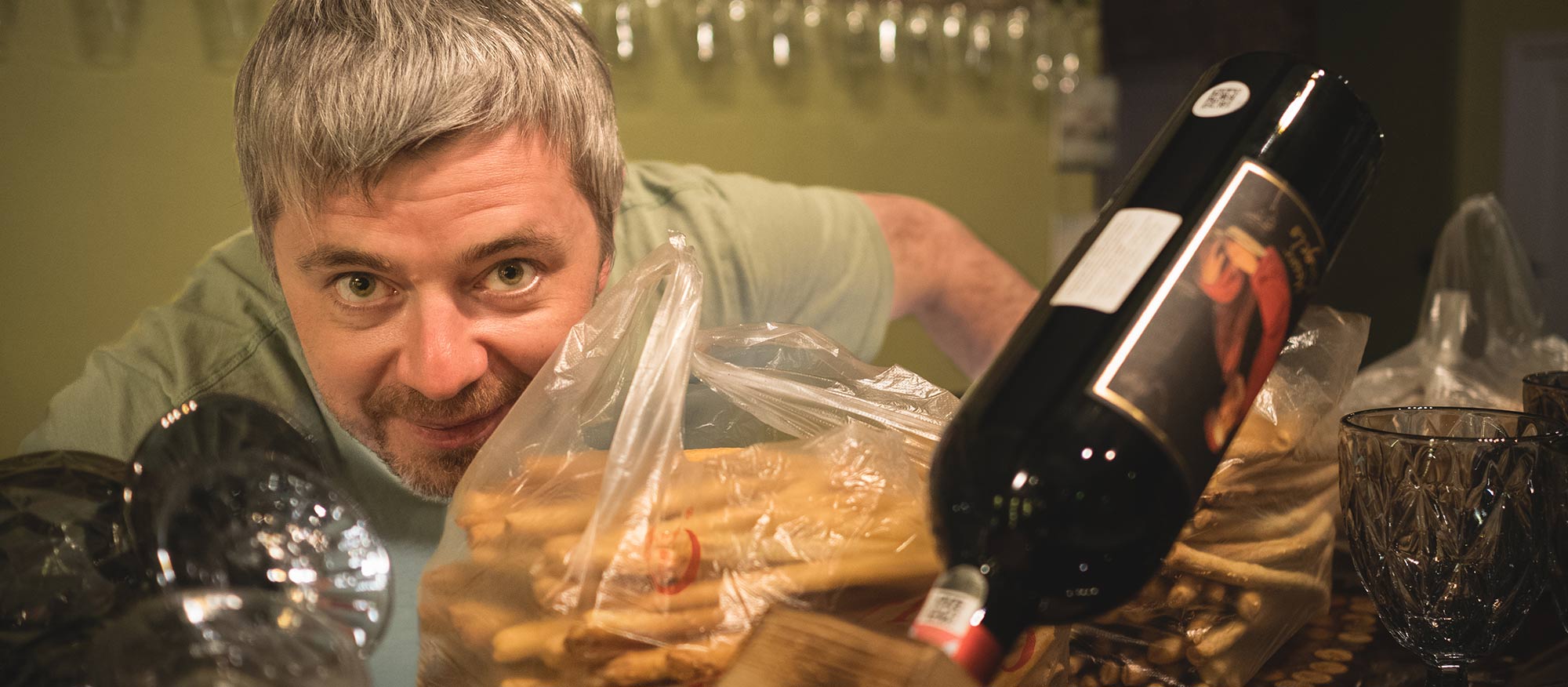 I met Aleksey in a wine bar in Bishkek, Kyrgyzstan. I was walking along a long avenue of the city, while my head was disserting on some issues. I was in the mood for a coffee, even though it hadn't been too long since I'd had one. I walked past the Vintage wine bar and although it's not the ideal place to just have a coffee, I decided to try my luck.
There was a Russian guy at the bar who served me very kindly. He told me that he could make an espresso for me. I assumed it would be a capsule coffee, but the place was nice and friendly, so it seemed perfect.
I stood at the bar and entertained myself by looking at the wine list while I waited for my coffee. Immediately Aleksey, with a smile, poured me the coffee and we started a conversation. His job, however, was not to serve coffee. Aleksey is a professional cavist, an expert in wine selection. We both have stories to tell about the experience of living in the capital of Kyrgyzstan. To liven up the conversation I ended up ordering a glass of wine, suggested by Aleksey, and some Pecorino Romano to go with it.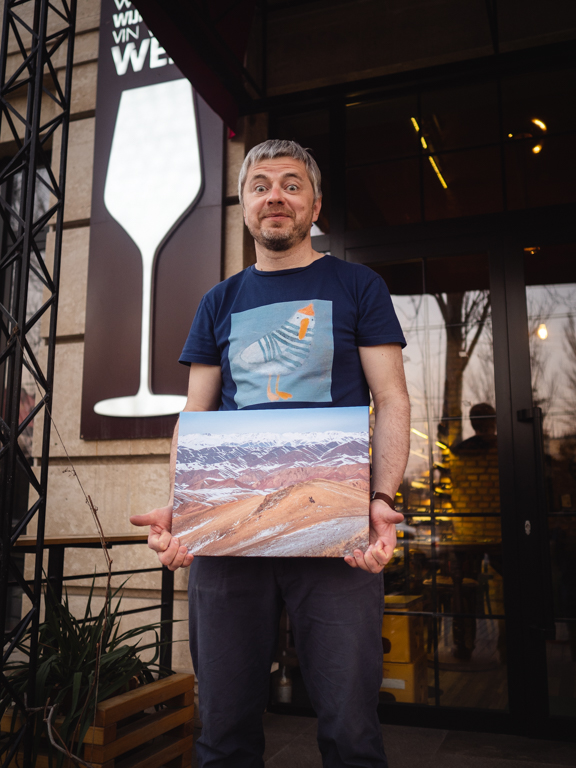 I showed him some photographs I had taken in Kyrgyzstan. The image of the Tian Shan mountains where Sake, a nomad from the area, appears on horseback, particularly appealed to him. I took this photo during a polar expedition to Son Kul lake in February 2022.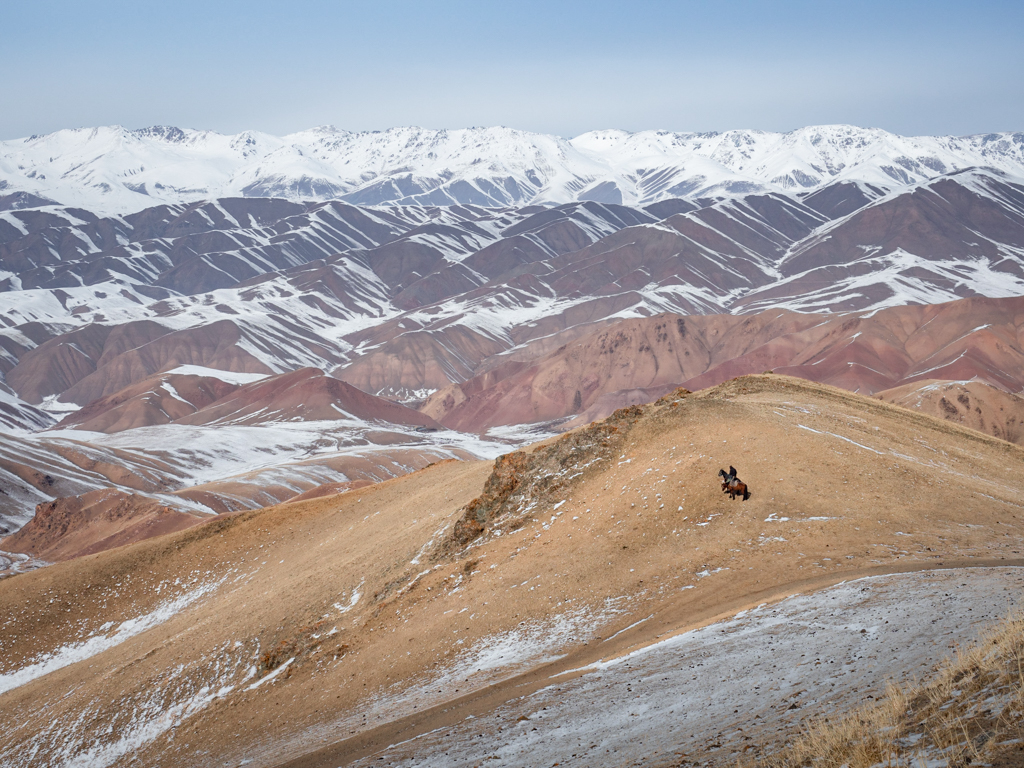 A new friendship was born that day. Before leaving Bishkek, I gave him a canvas print of the photograph he had liked.
Keep strong and see you next time, my friend.
Comentarios
Quina experiència Eduard! Tens amics per tot el món. A veure si ens veiem!!!!
Add new comment